Ladies Christmas Tea, December 9th – "The star still leads to the Ultimate Light." Ladies, you are invited, and please invite your family and friends to join you. The guest speaker this year is Kimberly Clardy, Indiana State Overseer's wife. There will be an ornament exchange. Please bring an ornament if you wish to participate. Sign up at Info Counter.
All Church Christmas Party, December 13th – Bring your favorite Christmas dessert to share and enjoy an evening of music and entertainment.
Christmas Attire Day, December 17th – Wear your most outrageous or favorite Christmas clothes to church, ugly or over the top decorative. There will be prizes awarded for the most outrageous Christmas Attire.
IGNITE Youth – The teens meet on Sunday evenings from 5:00-6:30 pm. They begin with food, then fun, and then a time in worship and a relevant message. Parents, thanks for our prayers, support, and effort in getting your kids here on Sunday nights.
IGNITE Youth Fundraiser Bake Sale, December 17th – Bake sale after service to raise money for our teens going to Crossroads Winterfest. Come ready to get you Christmas goodies and support our youth.
IGNITE Youth Christmas Party, December 17th (during youth service)
Women's Support Group – This group will meet the 1st Sunday of each month before church as a support group. There are a lot of things in life we go through, and you are not alone. This will be a time of sharing, listening, encouraging, and guiding with God's Word.
Monday Evening Prayer – Everyone is encouraged to join us. We have prayer on the 2nd and 4th Monday of each month at the church at 6:30 pm. I'm asking everyone that can, to join us for our hour of prayer for our church family.
Food Pantry – Our food pantry is open to our church family all the time and to the public the first Monday of each month. We're in need of people to assist in preparing and/or helping distribute food boxes. If you have a need or know someone who might, please see Dave or Aileen Ellington or Pastor Jeff. Thank you for our prayers and support.
Church Calendar – Please check out our church website our download our church app (through Sharefaith) to view the church calendar for all upcoming events and details.
Dates to remember:
Dec 9th – Ladies Christmas Tea
Dec 13th – Church Family Christmas Party
Dec 17th – Christmas Attire Day
Dec 17th – Youth Bake Sale
Dec 17th – Youth Christmas Party – Wear your favorite Christmas Pajamas
Dec 24th – Christmas Eve Service Sunday Morning
Read more
---
Welcome to River of Life Church
We are a vibrant, multi-cultural, multi-generational, spirit-filled, family church, planted in the southwest area of Indianapolis to reach the lost, restore the broken, and release people into purpose. Our goal is to create an atmosphere of love, acceptance, and forgiveness where people can pursue an encounter with God. We are a church that is growing and reaching everyone from infants to grandparents. We are known for our worship experience, practical life teaching, loving atmosphere, and generosity to others.
The beginning point in our church experience for most is Sunday morning. Our Sunday morning services are designed to help you connect with God. It's where teaching, worship, and music, come together to bring life and faith into a clearer focus.
Our passion is our community and our neighbors, meeting needs wherever and whenever we can, connecting people to God and to each other.
Whether you're investigating the Christian faith or you're coming at the invitation of a neighbor or friend, we're glad you're checking us out.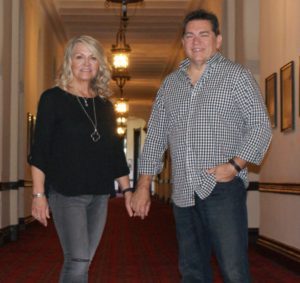 Connect with us on our social platforms. Stay in tuned with our latest Facebook posts, Instagram feed and watch our Sunday Service on YouTube. You can join our church for devotional plans on YouVersion. Follow along with sermon notes and scriptures during service by going to YouVersion, click on the menu, go to events and locate River of Life Church.
Want To Check Us Out?
We invite you to join us!
Sunday 10:30am | Wednesday 6:30pm
6001 Kentucky Ave. Indianapolis